Commercial, Industrial & Residential Expertise
All our technicians are highly skilled and licensed, providing you with the assurance that our work is solid. Since founding the company, we have operated with strict standards and a great work ethic. Nothing is more important than being professional, especially when it comes to our industry.
Notes from Clients
"Vincent has become our go-to engineer because of his infectious "can-do" attitude. His ability to listen, evaluate, problem solve and apply practical real-world cost-effective solutions are what sets him apart from many other engineers we have interacted with."
Brian J.
We provide Consulting Engineering, Design Capabilties and
Construction Administrative services for a wide range of industries.
LEED certified professionals on our team combine our extensive electrical engineering experience with the latest technologies to ensure that your critical project represents the best in both quality and cost-effective electrical design.


We have expertise to design a simple wireless to more complicated fiber optic infrastructure. Depending on budget and complexity desired, the back bone can be designed to integrate capabilities of any number of systems.
Electrical Tel-Data Fire Alarm Ancillary Services

Maxwell-Green-kitchen-and-dining
We have experience designing a variety of fire detection, alarm, and communication systems. We design fire protection system, dry chemical systems, specify smoke management, life safety and fire alarm systems
HVAC

Fire Protection

Plumbing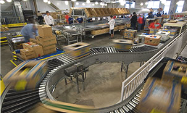 We provide these ancillary services in collaboration with our partners.